Hi, my name is Kim, but I guess you already figured that. My story begins when I was a child, but it started getting bad when I was ten. When I was little my mom would notice that I had little bald spots. The doctors just said "she's not getting enough iron" and they would send me home. My mom would take me home and increase my iron intake and my hair would grow back within two weeks. When I was 10, my hair loss started happening on the back of my head just above my neckline, and we tried increasing my iron, yet nothing. We tried for three months, but it only got worse. Then, my once beautiful locks of hair started coming out more and more all over my head. It was embarrassing because I could not wear pony tails like other girls, I couldn't curl it, I couldn't go swimming without a swim cap, and mostly, I couldn't be a kid. When I turned 11, my mom took me to a dermatologist who couldn't diagnose it clearly, but he said I had alopecia. He also said that we didn't catch it in time and that it was all doomed to fall out. He prescribed me Olux and sent me home. I tried it but it caused my scalp to turn red back there where it had all come out, and on different spots on my head. Mind you I was still a little kid and still had to go to school, only to be mocked by the shame and horror that I had to endure as a young girl. Kids are mean, and they too will find every way in their power to ridicule you given the chance. I hated middle school because it was a very bad experience for me. I couldn't do anything the other kids could physically, and I felt very out of place. My mom found another dermatologist that we went to, and he said that if we had not used the Olux, my hair could have been saved and fully regrown. But by the time we did get to this doctor, I barely had any hair left on my head. My 12th birthday was the day that he prescribed me to take 1200 mg of biotin twice daily, and to take four pills of prednisone a day. Within two months, we noticed little hairs growing from my scalp, a miracle! But we also noticed that my appetite was dangerously increased. I went from being a size 2 in women's pants to a size 15 in those two months as well. I was so puffed out from the swelling that the prednisone caused that I couldn't wear shoes that I had to put my feet in. I went from 120 lbs to 170 lbs as a 12 year old. I was only fortunate that my school allowed me to wear a hat to cover my "progress in distress"to allow myself and others to pay attention to the teachers in class, not my lack of hair. By the time summer came around my grandma took me to a wig store and bought me my first real hair wig. When I got back to school that next august, my peers thought that my hair had grown back, well, at least some of them did. Some of them had conspiracies that I was an alien trying to blend in, while others tried to plot to snatch it away from me. I knew people were planning to do this because I saw the way they watched me, looking at my every move, waiting for the chance to intercept. I stayed paranoid that they would do this.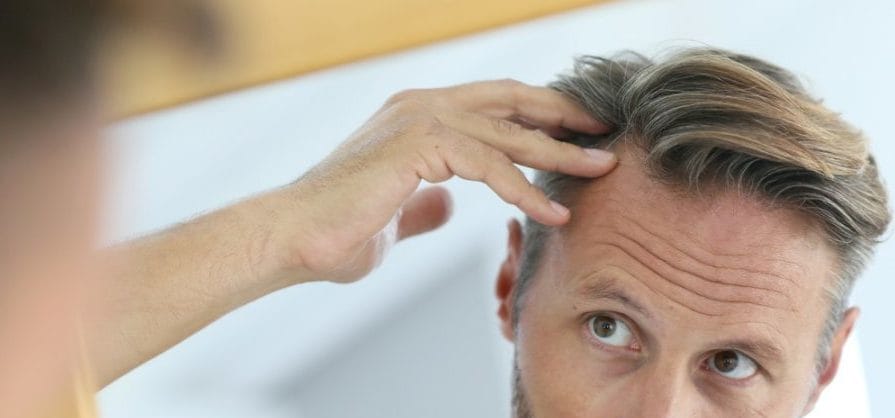 I'm interested in what took place 4 months before the onset of your hair loss (and others with telogen effluvium). For me, it has always been either a baby born or a course of antibiotics. Oral birth control can also cause a sudden change in the gut flora–as can pretty much any medication. Staph infections are another connection I think should be pursued. Some women don't know they're colonized with Staph but they constantly have dry, cracked (mild or severe) sores in their noses.
Triamcinolone acetonide (Kenalog), 0.1 mL diluted in sterile saline to 10 mg per mL, is injected intradermally at multiple sites within the area to a maximum dosage of 2 mL per visit.6 The main side effect, atrophy, can be minimized by not injecting too superficially and by limiting the volume per site and the frequency of injection (no more often than every four to six weeks).6 Because spontaneous resolution often occurs in patients with alopecia areata, assessing treatment response can be difficult. Intralesional steroids should be discontinued after six months if no improvement has been noted.
I would just like to spare anyone else In Los Angeles thinking about going to see the dermatologist who supposedly specializes in hair lossat UCLA (Dr Strick or something like that I think is his name) He is the most insensitive and uncaring Dr. I have ever met. After waiting close to 2 hours after my scheduled appt to see him. He gave me some xeroxed copy of an article on T E that was out of Glamour or Cosmopolitan or some Fashion magazine like that. He asked no questions. I wasnt even there for 10minutes but when I showed him a big bag of hair which I saved, that had fallen out in the past several weeks. He just very insensitively told me it was T E and it would grow back-basically like just get over it, then he gave me the bums rush out the door.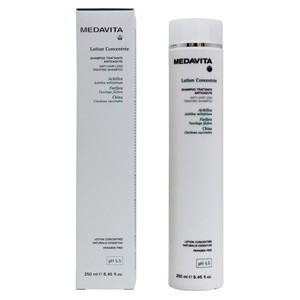 Before men or women invest in hair restoration, consultation and workup by a board-certified dermatologist experienced should be performed first to rule out other medical conditions that may trigger hair thinning and second to maximize medical therapy. Full medical therapy as prescribed and outlined by a board-certified dermatologist must continue in order to protect one's investment in hair transplant such as NeoGraft hair restoration.