Hi, my name is Kim, but I guess you already figured that. My story begins when I was a child, but it started getting bad when I was ten. When I was little my mom would notice that I had little bald spots. The doctors just said "she's not getting enough iron" and they would send me home. My mom would take me home and increase my iron intake and my hair would grow back within two weeks. When I was 10, my hair loss started happening on the back of my head just above my neckline, and we tried increasing my iron, yet nothing. We tried for three months, but it only got worse. Then, my once beautiful locks of hair started coming out more and more all over my head. It was embarrassing because I could not wear pony tails like other girls, I couldn't curl it, I couldn't go swimming without a swim cap, and mostly, I couldn't be a kid. When I turned 11, my mom took me to a dermatologist who couldn't diagnose it clearly, but he said I had alopecia. He also said that we didn't catch it in time and that it was all doomed to fall out. He prescribed me Olux and sent me home. I tried it but it caused my scalp to turn red back there where it had all come out, and on different spots on my head. Mind you I was still a little kid and still had to go to school, only to be mocked by the shame and horror that I had to endure as a young girl. Kids are mean, and they too will find every way in their power to ridicule you given the chance. I hated middle school because it was a very bad experience for me. I couldn't do anything the other kids could physically, and I felt very out of place. My mom found another dermatologist that we went to, and he said that if we had not used the Olux, my hair could have been saved and fully regrown. But by the time we did get to this doctor, I barely had any hair left on my head. My 12th birthday was the day that he prescribed me to take 1200 mg of biotin twice daily, and to take four pills of prednisone a day. Within two months, we noticed little hairs growing from my scalp, a miracle! But we also noticed that my appetite was dangerously increased. I went from being a size 2 in women's pants to a size 15 in those two months as well. I was so puffed out from the swelling that the prednisone caused that I couldn't wear shoes that I had to put my feet in. I went from 120 lbs to 170 lbs as a 12 year old. I was only fortunate that my school allowed me to wear a hat to cover my "progress in distress"to allow myself and others to pay attention to the teachers in class, not my lack of hair. By the time summer came around my grandma took me to a wig store and bought me my first real hair wig. When I got back to school that next august, my peers thought that my hair had grown back, well, at least some of them did. Some of them had conspiracies that I was an alien trying to blend in, while others tried to plot to snatch it away from me. I knew people were planning to do this because I saw the way they watched me, looking at my every move, waiting for the chance to intercept. I stayed paranoid that they would do this.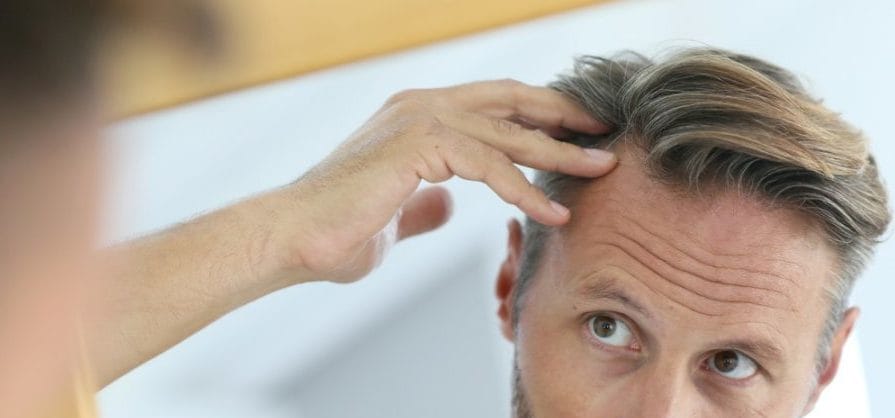 I need help. I have been taking Elavil for sleeping for years just reccently I have noticed alot of hair loss and I am so worried. I also take synthroid. and just got off of cytomel because that also causes hair loss.I found out by going on line that taking Elavil and synthroid together it can cause hair loss and heart rhythm disorders. I have been having lots of heart plapations too. Does anyone know if you stop taking Elavil will the hair come back or if you chance snythroid to another drug? let me know we need to stick together on this.
A separate study, published in Skin Therapy Letter — a professional reference site for dermatologists — found that women also benefit from using the more potent 5 percent minoxidil treatment. "Patient-reported improvement in hair volume and coverage appears to be greater with 5 percent minoxidil foam," reads the report. Plus, because the 5 percent treatment is stronger, women only have to apply it once a day to get the same results as they would with the 2 percent treatment applied twice daily.
i've come across this site before, but today has been an already 5 hour session reading everything that has been posted and researching things on the side. first and foremost, i want to thank you all for your words, rants, and honesty. i stayed home from work today after breaking down in the bathroom, already dressed for work, because of my hair. a few posts made me cry, a few made me smile and all remind me that i am not alone. i, like a few of you, hate that i focus on my hair, but even though i try my damndest to not do so, it really does depress me. i know i will bounce out of it, but it's only a matter of time before it comes back. today is the first day that i have ever not gone in to work because of the hair situation. here's my story:
Thank you Diana. If you find out any more information, I would appreciate it. I have a dermatologist across the street from the Skin and Cancer Institute. I'm still not sure who to start with, the dermatologist or an endocronologist. I left a message for my PCP today to see if she is comfortable working with female hair loss or if not if she could refer me to someone who specializes in it. I will let you know what I hear back. In the meantime, thanks for your support. Take care.
Hair changes about as fast as grass grows, which is to say it's extraordinarily slow and not visible to anyone checking impatiently in the mirror every day. But during regular follow-up appointments, Harklinikken uses high-tech equipment to photograph and magnify the scalp and count new hairs and active follicles, which motivates users to adhere to the regimen. Too many people give up on treatments like Rogaine and low-level-light devices before they've had a chance to work, Dr. Senna said.
Duke's dermatologists diagnose and treat hair disorders, such as hair loss (alopecia), excessive hairiness (hirsutism), and abnormal hair growth (hypertrichosis). We understand that abnormal hair growth can be distressing and affect your self confidence. We work closely with you to diagnose the cause of your condition, and develop a personalized treatment plan that meets your medical needs, improves your condition, and helps you regain a positive self-image.
Dermatologist: The short answer is a doctor who specializes in the diagnosis and treatment of problems related to the skin, its structure, functions, and diseases, as well as its appendages (nails, hair, sweat glands). The longer definition (as defined by wikipedia) Dermatologists are physicians (Medical Doctors, M.D.) or Doctors of Osteopathy (D.O.) specializing in the diagnosis and treatment of diseases and tumors of the skin and its appendages. There are medical and surgical sides to the specialty. Dermatologic surgeons practice skin cancer surgery (including Mohs' micrographic surgery), laser surgery, photodynamic therapy (PDT) and cosmetic procedures using botulinum toxin ('Botox'), soft tissue fillers, sclerotherapy and liposuction. Dermatopathologists interpret tissue under the microscope (histopathology). Pediatric dermatologists specialize in the diagnoses and treatment of skin disease in children. Immunodermatologists specialize in the diagnosis and management of skin diseases driven by an altered immune system including blistering (bullous) diseases like pemphigus. In addition, there is a wide range of congenital syndromes managed by dermatologists.
Hey, lady. I am glad for you that you got the extensions removed if it makes you feel better, but if it doesn't then you should get them put back in. I understand wanting your husband to feel you are attractive, etc. but if he did not like them but you did…maybe you should talk to him and tell him how much better they made you feel about your appearance? A thought anyway. I am totally single so don't have anyone to please but myself but I think in our hair loss, we have to make ourselves feel better first. That produces an effect that trickles down to everyone important to us in our lives. I'm sure your husband thinks you look gorgeous either way but you have to do what makes YOU feel gorgeous!
It may take some time to find the right dosage of thyroid hormone to get your thyroid under control. If you're uncomfortable with the look of your hair while treatment is underway, there are options to consider. Wearing a hair piece or wig or getting a new hairstyle can help camouflage hair loss as you wait for the results of thyroid treatment to begin. Ask your doctor if it makes sense to try a topical medication that helps spur hair growth like mixoxidil (Rogaine).
Alopecia areata: Researchers believe that this is an autoimmune disease. Autoimmune means the body attacks itself. In this case, the body attacks its own hair. This causes smooth, round patches of hair loss on the scalp and other areas of the body. People with alopecia areata are often in excellent health. Most people see their hair re-grow. Dermatologists treat people with this disorder to help the hair re-grow more quickly.
Blow dryers, flat irons, and other devices: Frequent use of a blow dryer tends to damage hair. The high heat from a blow dryer can boil the water in the hair shaft leaving the hair brittle and prone to breakage. Dermatologists recommend that you allow your hair to air dry. Then style your hair when it is dry. Dermatologists also recommend limiting the use of flat irons (these straighten hair by using high heat) and curling irons.
My dermatologist recently prescribed 100 mg spironolactone for a month and told me to increase the dose to 200 mg after that. He also told me to use Rogaine for men. The Rogaine instructs that it not be used in the front of the scalp (where a lot of my hair loss is) but to only use it on the crown of the head. Can I safetly use it in front? Also, how do you deal w/ putting foam on your head 2 xs a day? My hair is thin with no body. If I add foam I'll need to restyle it. Am I missing something? I don't mind taking a pill but the Rogaine has me freaked so I haven't started it. Any suggestions? I'm having a hard time thinking of using Rogaine the rest of my life.

Just happened to find this website and have spent 3 hrs getting to know the trials us women go through with or without our hair. I have cried with you, laughed with you and felt your pain. I have frontal fibrosing alopecia and have gone to Stanford Medical Center and saw a dermatologist. I have been using clobetasol 0.05% topical solution on my hair line and sides every night and morning as well as take finasteride 2.5mg daily. Not sure if it is doing anything and what falls out will never grow back with scaring alopecia. If it gets to the point where I can't hide it anymore I will get a real hair wig. The main thing is how beautiful each and every one of you are! The light you shine towards others makes you beautiful and makes us feel beautiful! Being thankful for what we do have always lifts the spirit and our outward appearance.
I have recently noticed my hair thinning about a year ago. I was 19 when it stated and I am now 20. I have seen well over 10 different doctors including dermatologist, gynecologist and your normal everyday doctor. They have done thousands of dollars worth of blood work on me and they have yet to figure out what is going on. I went from loosing 20 hairs a day to 100 and talk about wanting to cry every night. I have lost over 50% of my hair and everyone including my parents blow me off like it completely normal. My doctors have strung me out in every medicine and when that didn't work they thought it was all in my head. They told me that it's normal to lose hair and that it will eventually stop. I've had doctors laugh and blow me off, I've had doctor to prescribe me depression medicine and a psych. I feel like I'm alone and no one understands what I'm going through. I went from being the funny outgoing person who didn't care what people think to a self conscious and antisocial person I don't know. It's been the worst year of my life, sometimes it feels like a nightmare. I just hope the next doctor I see will give me hope that one day I'll have my think pretty long hair that I use to have.

Though, it is important to point out that a lot of these companies are developing procedures that involve implanting hair, which means there is a chance they will be expensive — as we mentioned before, traditional hair transplants are costly. But a few companies and products such as Follicum's FOL-S-005 and Fidia Pharma's Brotzu Lotion are being designed as topical treatments.
I am on Arava and my hair has become extremely coarse, frizzy, and tight tight curls in the back. The sides of my hair are pure frizz and the top is straight, with frizz. It used to be smooth and so easy to manage. Now it takes so long and it looks awful. Anyone find the same thing and anything that helps? I have tried so very many hair products, so has my beautician. She says it is like I have 3 completely different textures on my head.
I recently noticed I was loosing hair on the front of my head, I started using the rogain Foam and after a month my hair started falling out even more. It's gotten really bad, I can see my entire scalp now and my hair is falling out in chunks. Rogain advised you loose hair making room for new ones to grow, has anyone had any experience using rogain? Is This normal?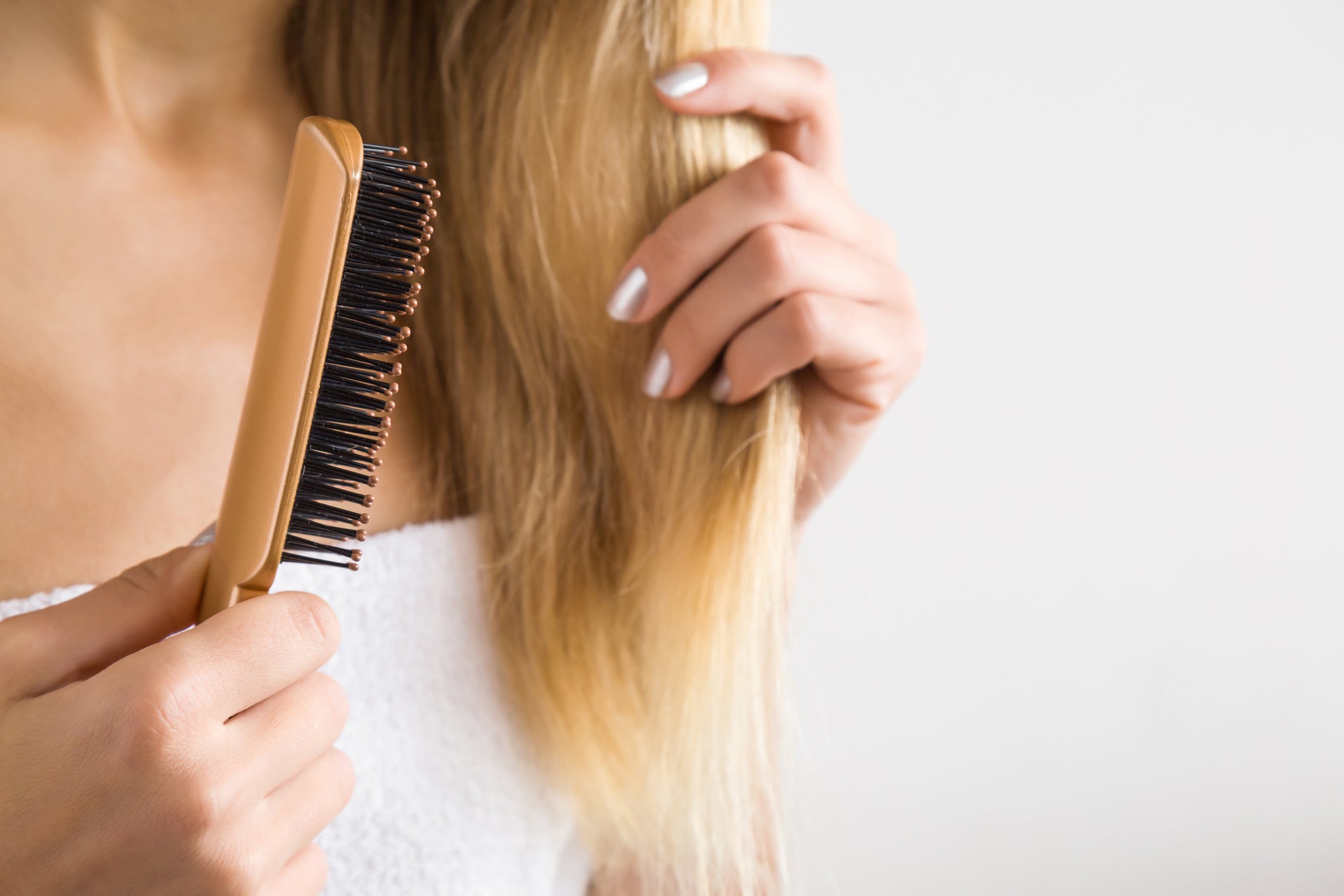 During this procedure, surgeons remove a narrow strip of scalp and divide it into hundreds of tiny grafts, each containing just a few hairs. Each graft is planted in a slit in the scalp created by a blade or needle in the area of missing hair. Hair grows naturally this way, in small clusters of one to four follicles, called follicular units. As a result, the graft looks better than the larger "plugs" associated with hair transplants of yesteryear.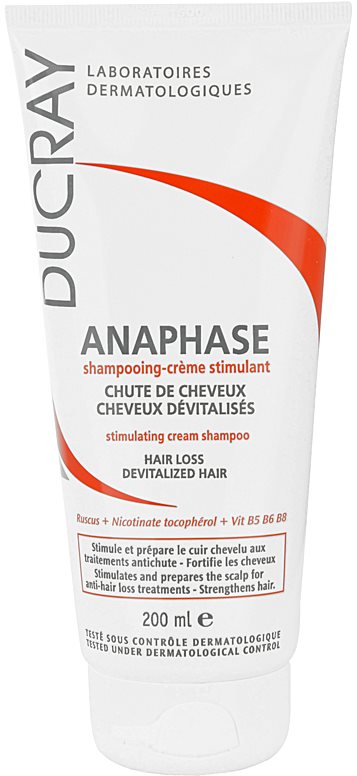 So in closing, I echo my initial sentiments that I would always suggest seeing more than one doctor if possible. Look for one that is not only knowledgeable but one that also cares. Hair loss is not the same thing has having a blackhead removed from your back and requires more sensitivity and emotional understanding on the part of the physician. Ask a lot of questions and do your own research, even after receiving your "diagnosis." Doctors are people and make mistakes too, this is your body and you have to be comfortable with the treatment.
According to practitioners of traditional Chinese medicine, hair health is tied to two things: kidney energy and the blood, which nourish the hair. The solution: acupuncture and Chinese herbs. While there isn't a lot of hard science to back this up, Maureen Conant, a TCM practitioner at Full Bloom Acupuncture in Seattle, says that she's seen women's hair stop falling out and then gradually regenerate after a few months of weekly treatments.
The main symptom of alopecia areata is hair loss. Hair usually falls out in small patches on the scalp. These patches are often several centimeters or less. Hair loss might also occur on other parts of the face, like the eyebrows, eyelashes, and beard, as well as other parts of the body. Some people lose hair in a few places. Others lose it in a lot of spots.

I haven't seen any information about DHT blockers which I've read iis the leading cause of hair loss. It's a "bad" hormone released that causes hair loss. Any comment or recommendations? One supplement to reverse DHT contains saw palmetto, which I've heard isn't recommended for women. Totally stumped, depressed and irritated with so many suggestions that may or NOT work. Compassionately sending this message to all those suffering with hair loss….it's totally devistating.
Trying to figure out exactly what is causing your hair loss is going to require a little detective work on the part of your physician. Several lab tests are going to need to be done. I'll make sure to make another post this week about the standard lab tests that should be ordered to start the process. Hopefully you don't have to bring the list to the doctors office, he/she should know already. I get concerned when women have to bring a list of tests that should be ordered to their doctor. My feeling is that if they don't know what to order then how are they going to be able to accurately read the results. But… a good doctor is a good doctor, and if you have one that really cares and takes a strong interest in your hair loss with a willingness to work with you in finding the cause then great.
Without a doubt, poor nutrition (often caused by eating disorders and crash dieting) is a common trigger of temporary hair loss. If you don't get enough protein in your diet, your body may respond by shutting down hair growth—resulting in hair loss. Great source of protein include red meat and dairy products, as well as quinoa, legumes, and nuts and nut butters (all great options for vegetarians). Hair loss can also be triggered by anemia, or a deficiency in iron. Getting enough iron (found in red meat) is key to treating this; often times, an iron supplement can help. If this is the cause of your hair loss, our dermatologists can do a simple blood test to confirm this.
I also suspect, as you suggest, that the trichodynia is a result of rapid hair loss. I share your frustrations with how very little we dermatologists know on the subject. The only observational study on Trichodynia and chronic telogen effluvium involved only 8 patients. Only one of those eight went on to have androgenetic, permanent hair loss. The numbers followed is pathetic!
Dr. Schweiger Dermatologist NYC Bernstein Medical – no actual diagnostic dermatology, just the most disinterested sales pitch for FUT. All the tests and diagnostic work they list on the site as part of the consult is garbage. I gave him my recent CBC which showed hematology problems, he didn't even look at it. He magnified a tiny area of my scalp for 20 seconds and said it was normal, I have scabs! Said I probably suffered from hormonal imbalance and my hair would grow back and kept blaming it on hair extensions that I haven't worn in a long time. His prognosis, a $9,000 FUT. I paid $325 for the visit. He was truly going through the motions even his assistant looked embarrassed!
Hi everyone. I started losing my hair about 6 months ago. First noticed about the size of a fifty cent piece gone from the crown of my head. (Don't know why my beautician didn't tell me about it) but went to a dermatologist right away. She started treatmentschool to the head. (Injected my bald spots with tiny needles) sorry at this time I don't know what she injected it with, will ask next week as I go for another treatment. I also put Fluocinonide 0.05% solution on every night on every circle of hair loss. I have the treatments once a month.
Laser light therapy is not a baldness solution, and the HairMax takes a time commitment: You have to use the product for 15 minutes a day, three days a week and you have to keep using it indefinitely to get results. Still, laser light therapy has no major side effects, and may be best for men who have noticed some increased shedding and want to maintain more of the hair they have on their head.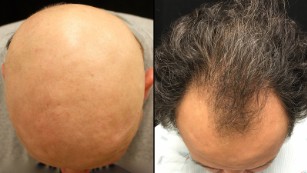 The tricheologist advised me to take four (4) fish oil -1000 (blackmores brand) – this also helped sooth the scalp can reduced the itchiness down further. Using the B Complex and the fish oil daily I also saw more hair growth over the period of eight months and am continuing on this regime. I try aim at 300 minutes of walking a week and drinking water. I don't drink soft drinks nor have sweets and try to avoid processed food.
Low-level laser light brushes, combs and other devices which are FDA-cleared for both men and women are available without a prescription. Although it's not clear how the devices work, it's thought to "stimulate the hair follicles' energy cells to be more active," Francis said. They're also foolproof, telling you when and how far to move the device and they even automatically shut off.
One of the most significant concerns for patients following a diagnosis of cancer is the side effect of losing their hair. For many, especially for those who have experienced a full, thick head of hair throughout their lifetime, the thought of losing it can be devastating. Chemotherapy treatment owes its effectiveness to a variety of powerful medications which are designed to quickly attack the compromised, cancerous cells. Unfortunately, in addition to treating cancer, the medications also attack the roots of your hair. This can cause the hair to fall out very quickly, even in large clumps, or gradually over time. Some of the most common medications leading to hair loss include:
We use cookies and similar technologies to improve your browsing experience, personalize content and offers, show targeted ads, analyze traffic, and better understand you. We may share your information with third-party partners for marketing purposes. To learn more and make choices about data use, visit our Advertising Policy and Privacy Policy. By clicking "Accept and Continue" below, (1) you consent to these activities unless and until you withdraw your consent using our rights request form, and (2) you consent to allow your data to be transferred, processed, and stored in the United States.
I too have been having bad hair loss. I am 25 years old and since the birth of my second child 2 1/2 years ago, it has not stopped. It is normal for it to fall out for a few months after child birth so I wasn't too worried at first. After about 6 months it started to slow down then all of a sudden started up again. And has been falling out ever since. I am really thin in the front and around the temples and just recently, has become really unhealthy. It breaks and is very course. I have been to 3 derms. and 2 PCP's. All my lab work has always come back normal. And they just tell me to use Rogain. The past 6 months I have been trying to get pregnant again and haven't been able to. I got pregnant with my last 2 very easy and feel that my hair loss and not being able to get pregnant are intertwined. I also have gained about 15 pounds. I don't want to use the Rogain because I am trying to get pregnant and don't know the effects it will have if I did get pregnant. I don't know what to do next. I am in the Phoenix area so if anyone know of any good docs around here please let me know.
although I have plenty of hair round the sides I was rather thin on top, and quite bald on the crown. So I started using onion juice to kick start the folicles. Then after, started to use juiced ginger. After a minute or so of either application I rubbed in coconut oil, and left the mixture on for an hour or so. Problem with wishing to see the hair growth as soon as possible, hair is slow growing and new hair is even slower, so one will have to wait 3 months for a good result. So, once or twice a week use onion and the same with the ginger. I found white onions are best, grate on the smallest hole ( not much needed)…..bonus, white hair turns black.
Re-growing hair: It is likely that the hair will grow back even without treatment. It may fall out again, though. Most patients lose their hair more than once before the disease goes away for good. Even people who lose all the hair on their scalp and body can have their hair grow back. When hair loss is widespread (lots of hair loss on the scalp and/or body), there is a greater chance that the hair will not re-grow.
You can buy minoxidil over the counter, for about $25 for a three-month supply. But you'll also need to invest some patience. Minoxidil can take six months or even a year to work. Dr. Avram estimates that the drug, which must be applied twice a day, stops hair loss in 80 percent of the women who use it properly and it can actually stimulate hair regrowth in about half the users.

I would just like to spare anyone else In Los Angeles thinking about going to see the dermatologist who supposedly specializes in hair lossat UCLA (Dr Strick or something like that I think is his name) He is the most insensitive and uncaring Dr. I have ever met. After waiting close to 2 hours after my scheduled appt to see him. He gave me some xeroxed copy of an article on T E that was out of Glamour or Cosmopolitan or some Fashion magazine like that. He asked no questions. I wasnt even there for 10minutes but when I showed him a big bag of hair which I saved, that had fallen out in the past several weeks. He just very insensitively told me it was T E and it would grow back-basically like just get over it, then he gave me the bums rush out the door.
There are numerous diseases that can affect the hair and scalp. Hair loss can be caused by a variety of conditions. Diseases such as alopecia areata, anemia, male/female pattern baldness, and infections of the scalp can all cause significant difficulty and loss of daily well-being. Stanford Dermatology has established a special clinic focusing on the diagnosis and treatment of these disorders of the hair.
The complex actions of genetics, DHT, shifting of hormone ratios and age-related volume loss can commonly occur in women in their 40's and 50's. However, just like in men, genetic hair loss can appear at all ages after puberty.  In fact, hair loss occurs with relatively high frequency even in women in their 20's and 30's. The majority of women with female pattern hair loss initially develop diffuse thinning over the front and top of the scalp, while maintaining the frontal hairline. This thinning may present with a widening through the central part line while others may present initially with either episodic or continuous hair shedding, prior to any noticeable decrease in hair volume. In addition, thinning may also be seen throughout the scalp, including the temple areas as well as the back and sides.
Lisa, don't know if you are out there and reading this but I called my dermatology office today. I have worked with them since about 2003/2004 when I had severe cystic acne (it is about as bad as hair loss in dealing with it) and together the nurse and I were successful. I have hope, I got in to see her tomorrow and I'm taking all the meds/vitamins I am taking. Call Arizona Skin & Cancer Institute, they are in Chandler AZ right by Chandler Regional. I've been in tears all day because a clump came out. I thank God for my beautiful children who were there for me through the acne and my mom. You just listen to me talk about what I am going through. Getting through work was hard today. Anyway, Lisa call them and try to get in. I don't know if I will have success but I've done a lot a research and I know what to ask. I did look up symptoms of protein deficiency – strange I had great hair in October 07 and my nails were really hard and now they are brittle and breaking and my hair is falling, I also went through a couple of weeks of this werid swelling of my arms, legs, feet, hands in April. And have been constipated, and my running isn't giving me the usual firm legs, all signs of not enough protein. Maybe I'm grasping at straws but anyway…hope you are doing ok. 

Before men or women invest in hair restoration, consultation and workup by a board-certified dermatologist experienced should be performed first to rule out other medical conditions that may trigger hair thinning and second to maximize medical therapy. Full medical therapy as prescribed and outlined by a board-certified dermatologist must continue in order to protect one's investment in hair transplant such as NeoGraft hair restoration.

Several types of hair shaft abnormalities can lead to hair loss. These conditions cause strands of hair to thin and weaken, making them vulnerable to breaking. The hair loss doesn't occur in the follicle but as a result of a break somewhere along the hair shaft, which is the visible part of a hair strand. This can result in overall thinning, as well as in many small, brittle hairs.
A medical event or condition, such as a thyroid imbalance, childbirth, surgery, or a fever, typically triggers this type of hair loss. Telogen effluvium may also occur as a result of a vitamin or mineral deficiency—iron deficiency is a common cause of hair loss in women—or the use of certain medications, such as isotretinoin, prescribed for acne, or warfarin, a blood thinner. Starting or stopping oral contraceptives (birth control pills) may also cause this type of hair loss.
I am a mom with a daughter who is 18 years old. In December 08, her hair dresser commented that she had a bald spot at the back of her head. I have urged her to see a physician and finally today she went. I received a phone call from her crying so hard I struggled to understand her. The physician, not a specialist, in a 3 min visit told her she had alopecia and that she was going to go bald. She was told there is nothing she can do to treat this illness.
"Others are taking hair follicles out of human scalp and growing them with dermal papilla cells," Cotsarelis says. "If they grow in culture, you might be able to recombine them with skin cells and form new follicles. This would let you expand the number of follicles you get for a hair transplant. This may not be that far off -- five to 10 years, maybe. There's very good evidence you will be able to do that."
Sea salt has the ability to stabilize hormones, alkalize the body (which is SUPER important), and do a plethora of other beneficial things. Due to very weak experimentation by doctors, most people believe the stigma that salt causes high blood pressure and we should avoid salt. It's true, TABLE (or refined) salt causes blood pressure to rise. Table salt is sucked dry of 80 minerals in order to make it look pure/white. Unrefined light grey salt (aka sea salt) contains 80 minerals our bodies need. It has the ability to LOWER blood pressure, stabilize hormones, correct pH levels, prevent acid reflux, detox, decrease hypertension, strengthen the immune system, helps with chronic fatique, etc, etc…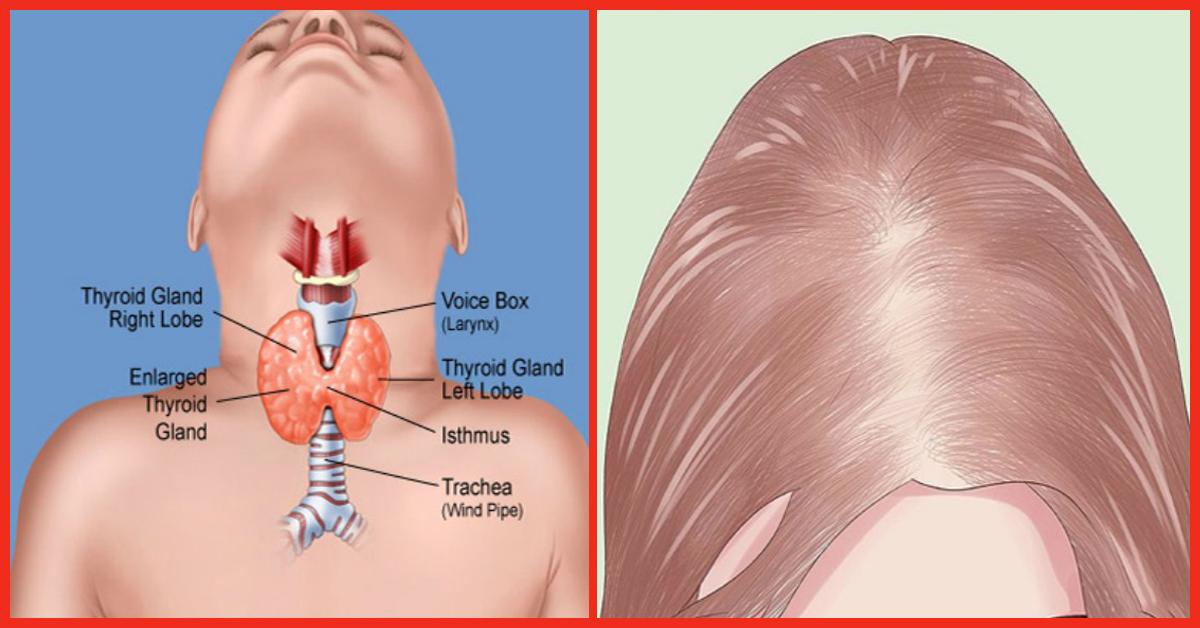 Alopecia areata is a disease that attacks your hair follicles (the part of your skin that makes hair). In most cases, hair falls out in small, round patches about the size of a quarter. This causes only a few bare patches. Some people may lose more hair. In only a few people, the disease causes total loss of hair on the head or loss of all body hair.
Honestly, for female pattern baldness (what I have) I don't think there really is any effective treatment — the only hope is learning to cope psychologically. (Just my humble opinion) So I don't totally "hate" him for not being able to help me medically regarding the hair — but he was such a let down. I really expected more. (he's an excellent dermatologist, for skin things at least)